What is the PACT act?
The PACT act of 2010 restricted the shipment of cigarettes and smokeless tobacco. In December of 2020 the act was amended to include vaping products effective on March 27, 2021. Among other things, the PACT act mandates:
We must collect all state excise taxes
All shipments must be signed for by a 21+ adult with ID
The postal service must prohibit shipment of vapor products
UPS, FedEx, and DHL have voluntarily prohibited shipments of vapor products as well
Why is the "Tax" so high on my order?
In a physical retail store the excise taxes are usually hidden in the price of the product so you may have had no clue just how high your state's taxes were.
Since we sell to multiple states we are showing the excises taxes on the "tax" line instead so that nobody has to pay more than they should. This has left some customers with "sticker shock" when seeing just how high those taxes are in some states. Unfortunately, it is not a bug or mistake.
Some states impose taxes based on the wholesale cost of the product. In those states we are able to declare a much lower wholesale cost on the products which we manufacture. Some states charge a set price per milliliter of liquid. Yet others have different rates for "closed system" pods and disposables than for "open system" bottles of liquid. We've put together a table of what different states' excise taxes break down to for different products.
Why is shipping so expensive?
As of March 27, 2021 we are required to ship "Adult ID Required" shipping methods which are significantly more expensive than regular shipping. With all the major carriers prohibiting vapor products there are simply no "cheap" shipping methods available anymore.
Will you still be able to ship orders to me?
We are working on creating our own network of regional and local couriers to deliver our packages. Unfortunately some customers will experience interruptions in delivery as we work to expand coverage into their states. Some rural customers may not be deliverable at all.
Current Shipping Territory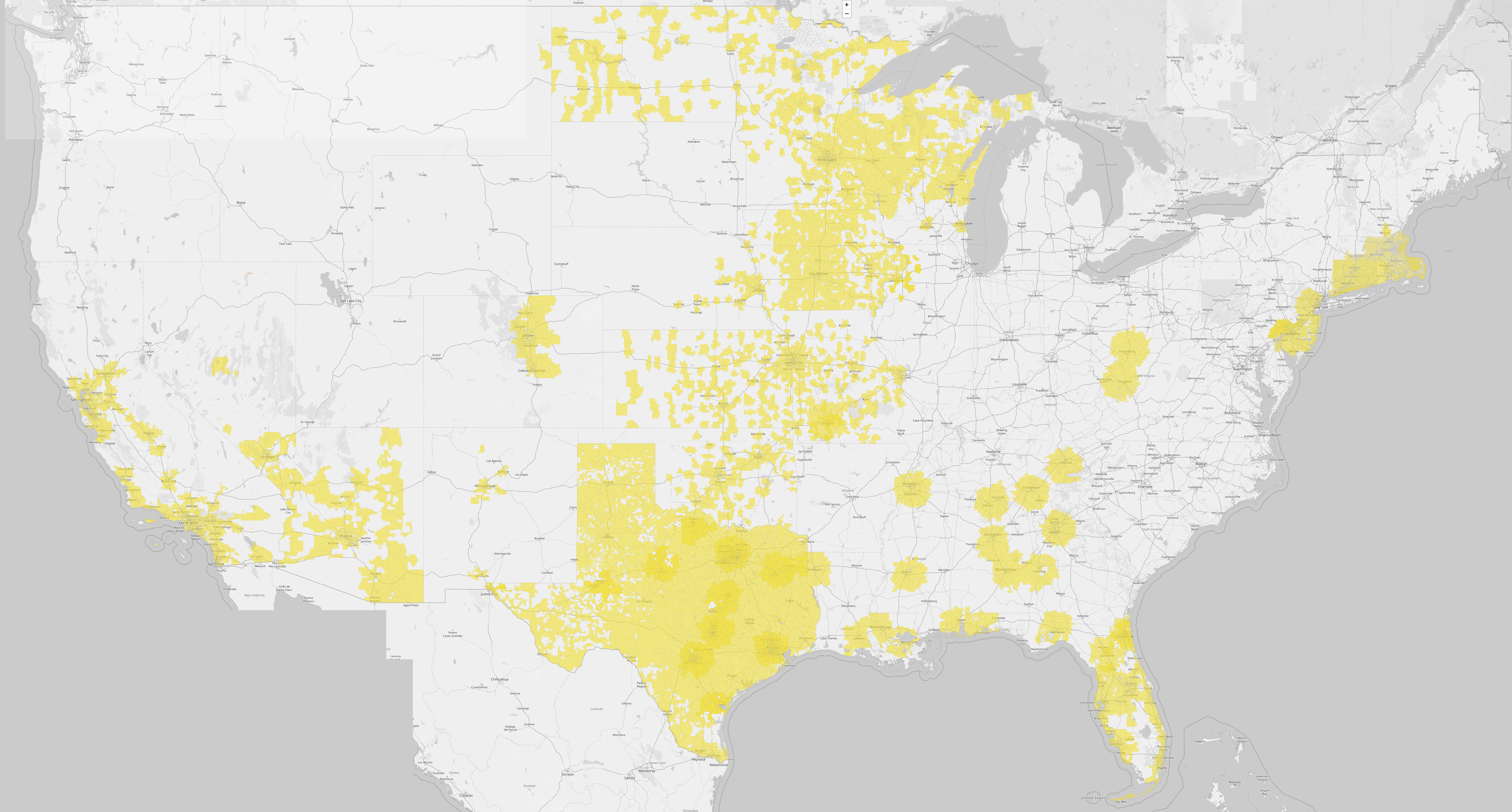 Shipping times will be slower and tracking will be difficult at first. We hope to improve both as we implement this new system, but ask for your patience in the meantime.
State & Local Laws
Aside from the federal law there are some state and municipal bans that we must enforce.
We cannot ship any products to Maine, Vermont, New York, Arkansas, South Dakota, Utah, Chicago, or San Francisco.
We cannot ship flavors besides tobacco to Massachusetts, Rhode Island, or New Jersey.
We cannot ship flavored pods or disposables besides tobacco to Maryland.