WARNING: This product contains nicotine. Nicotine is an addictive chemical.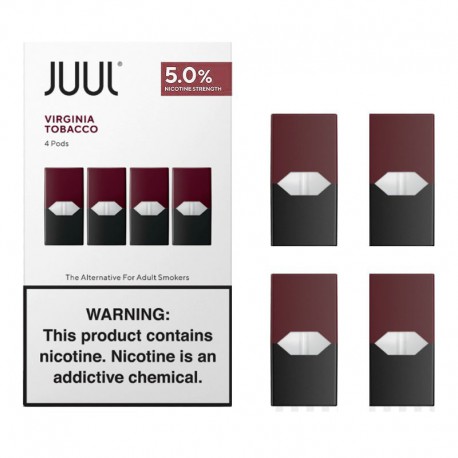  
Juul Labs Juul Pods
Juul pods with salt nicotine for smooth and fulfilling vapor
Pack of 4
Classic Tobacco Familiar, robust tobacco flavor with aromatic notes
Virginia Tobacco Rich unmistakable American tobacco
Classic Menthol Traditional menthol flavor with a brisk finish
Cool Mint Cool refreshing mint and peppermint with a soothing aftertaste
Creme Brulee Vanilla Cake, silky custard and crème brulee
Fruit Medley Peaches, grapes, and berries with herbal notes
Mango Rich Mango with hints of tropical fruit
Cool Cucumber A subtle cucumber taste with a hint of mint
Specific References
upc

819913011429
Cody Knight




Jan 29, 2019




I have a crack addicted girlfriend; I gave her this juul as an anniversary gift and she LOVED it!!!!!!!! She recently got out of jail for trying to sell our baby for a pack of cigarettes, but now we have juuls and they are so eco-friendly!!!!!!!!!!!! She is now also debating removing her kermit the frog tattoo, so thank you.
Jacobo




Dec 12, 2018



Sir Pod Killer




Nov 13, 2018




These pods are pretty fuego. I love how it shows you the different shipping methods, super easy to understand. Creme Brulee tastes good, highly recommend.