WARNING: This product contains nicotine. Nicotine is an addictive chemical.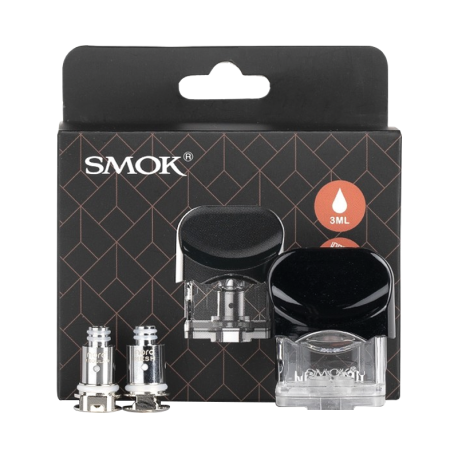  
SMOK Nord Pod
The SMOK Nord Pod is specially designed for the Nord Start Kit. It comes with 2ml/3ml capacity, two Nord coils: 0.6ohm mesh coil and 1.4ohm regular coil, which can bring you great vaping flavor. Get the SMOK Nord Pod for your Nord Kit now.
*in the United States. International customers get $8.00 off of shipping.
The SMOK Nord Pod is specially designed for the Nord Starter Kit. It comes with 2ml/3ml capacity with easy side filling system. The package includes two coils: Nord 0.6ohm mesh coil and 1.4ohm regular coil. The 0.6ohm mesh coil is designed for subohm vaping for faster heating and massive clouds. And the 1.4ohm regular coil is designed for MTL vaping, which can help you enjoy throat hit with it. The SMOK Nord Pod also has a great improvement in mouthpiece design that perfectly fits your mouth to offer better user experience.

Specifications:

Juice Capacity: 3ml
Quantity: 1pc/pack
Coil: 0.6ohm mesh coil for sub ohm vaping
1.40ohm regular coil for MTL vaping
1.4ohm ceramic coil for CBD oil( not included )

Includes:

1x SMOK Nord Replacement Pod 3ml
1x 0.6ohm Mesh Coil for Subohm Vaping
1x 1.4ohm Regular Coil for MTL Vaping
Specific References
upc

611138774147